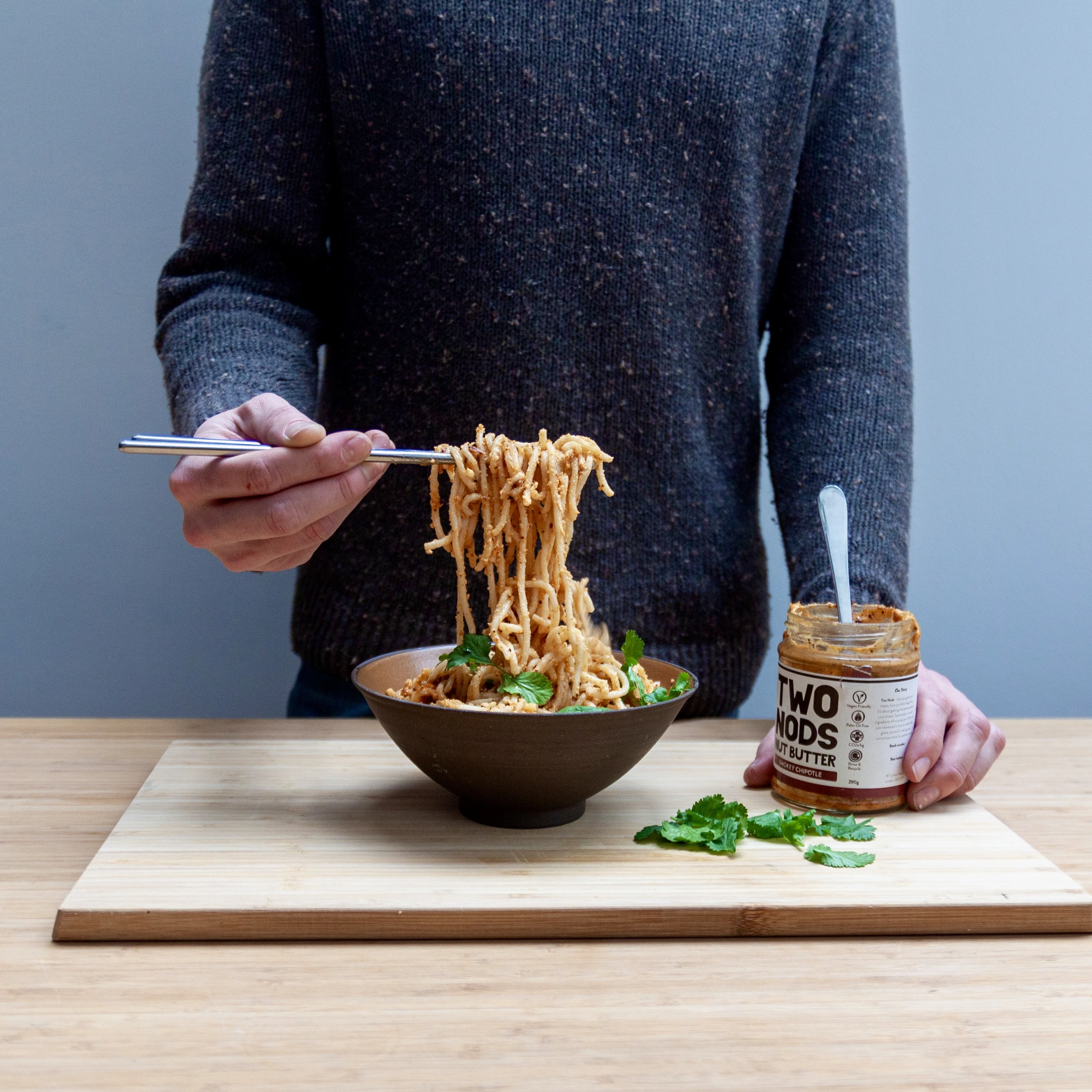 Sometimes cooking and baking is long and tiresome - this is meant to be an easy snack when you just want some spicy fuel in the tank. We're giving you the basics here, but you can add whatever you want!
Packet noodles - stir fry noodles work well, udon would also work.
2-3 spoonfuls of Two Nods Smokey Chipotle Peanut Butter.
A little seseme oil.
Chopped herbs - we use corriander, but for those adverse parsley would work. Thai basil if you're a freak.
Cook the noodles per the packet's instructions. Stir through the Smokey Chipotle Peanut Butter and seseme oil WHILE STILL HOT. Top with the herbs.
If you're adding anything else, go right ahead. Otherwise you're golden. A spicy meal when you really just can't be bothered.
Add anything else? Tag us on Instagram, and use the hashtag #notjustfortoast