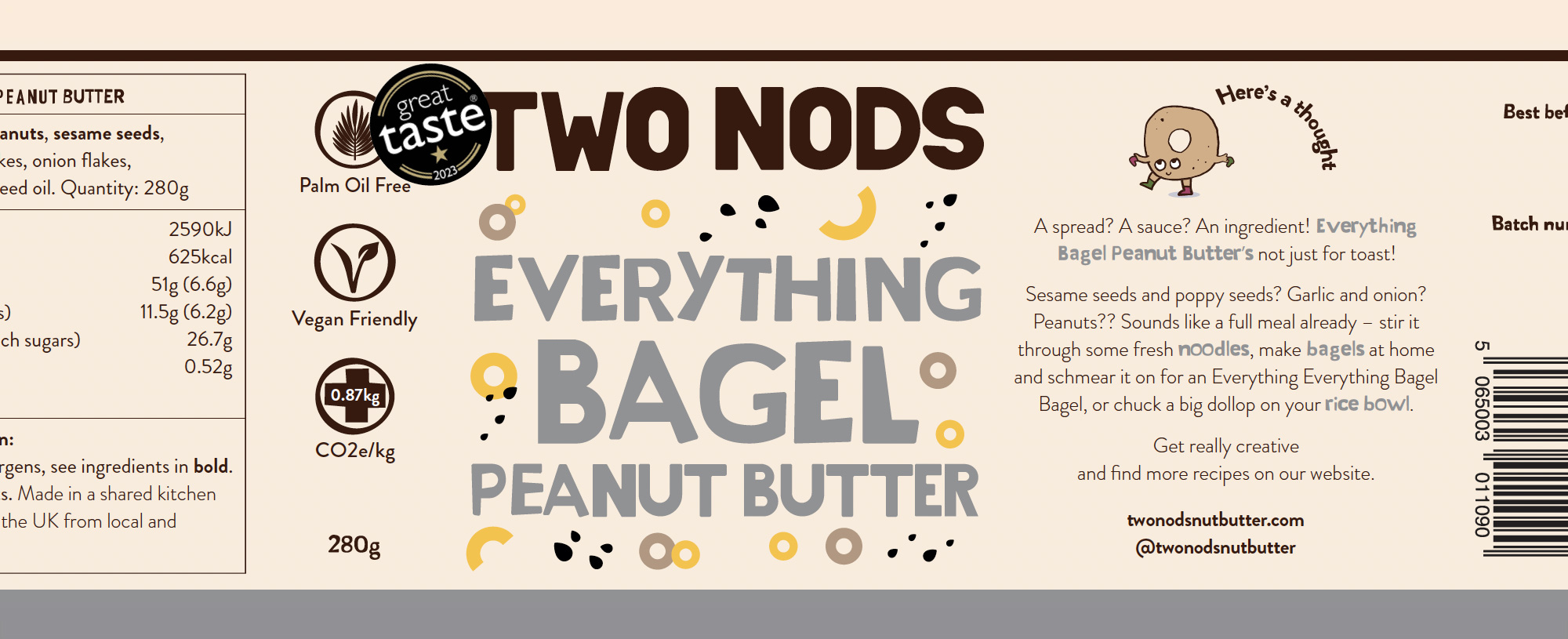 Everything Bagel
Taking Inspiration from a recent trip to NYC, we came back with savoury bagels on our minds. From the first time we tried the tester at home, we were convinced. Savoury, without being spicy; an ode to who came before. 
Everything Bagel
List of Ingredients: Peanuts, sesame seeds, poppy seeds, onion flakes, garlic flakes, canola oil, and salt.
Additional Information :
May contain traces of other nuts as this products is made in an environment that also handles almond, cashew and peanuts.
Made in the UK from local and imported ingredients.
Vegetarian
Vegan
Palm Oil Free
CO2e/kg
Rinse & Recylce