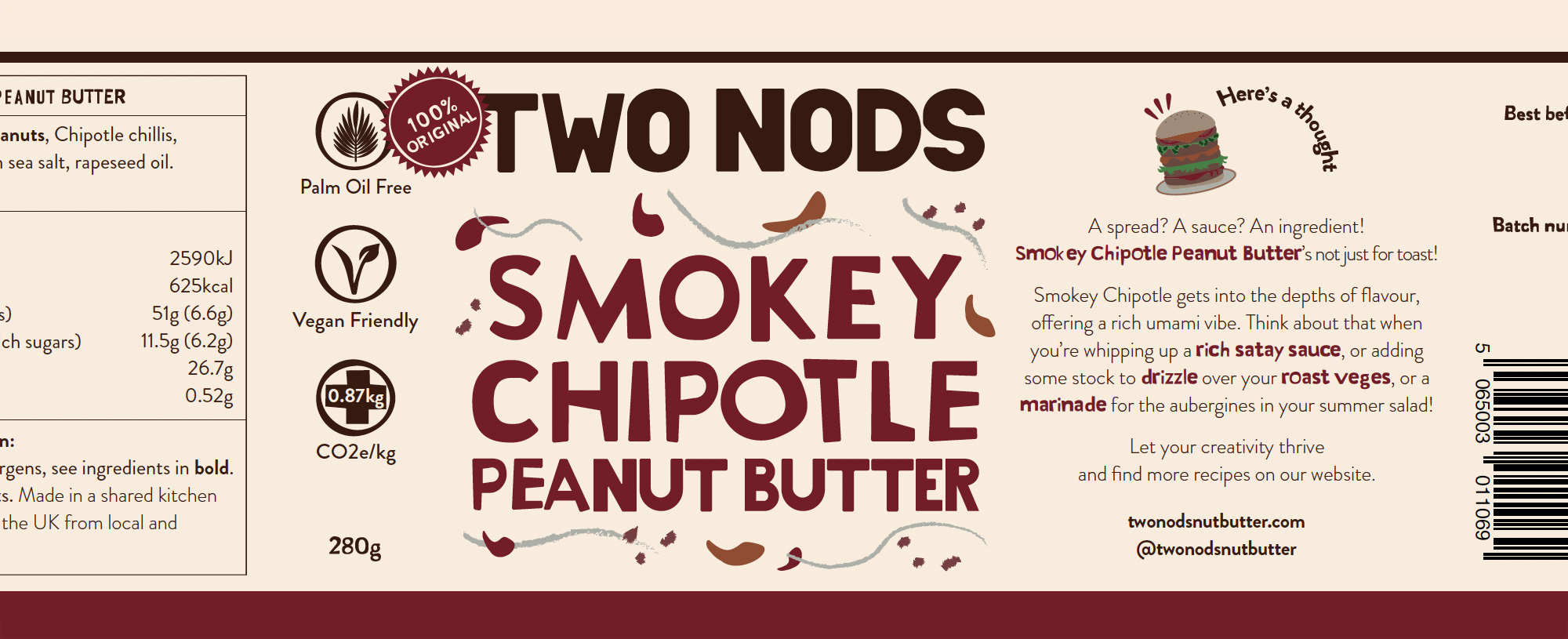 Smokey Chipotle Peanut
A spread? A sauce? An ingredient! Smokey Chipotle Peanut Butter's not just for toast!
 Contrasting others, Smokey Chipotle gets into the depths of flavour, offering a rich umami vibe. Think about that next time you're whipping up a rich satay sauce, or adding some stock for to drizzle over your roast veges, or a marinade for the aubergines in your summer salad!
Let your creativity thrive!
All Two Nods peanut butters use the best Argentine hi-oleic peanuts to create a delicious, palm-oil free peanut butter. Ground, salted, and packaged in the UK, shipping nationwide. 
Smokey Chipotle Peanut
List of ingredients: Whole roasted peanuts, smoked chilli powder, chipotle flakes, vegetable oil, Cornish sea salt Quantity: 280g
Typical Value Per 100g
Energy 2374.5kJ
573.8kcal
Fat (of which saturates) 51.3g (8.2g)
Carbohydrates (of which sugar) 8.7g (3.6g)
Protein 22.5g
Salt 0.3g
Additional Information :
May contain traces of other nuts as this products is made in an environment that also handles almonds, cashews and hazelnuts.
Made in the UK from local and imported ingredients.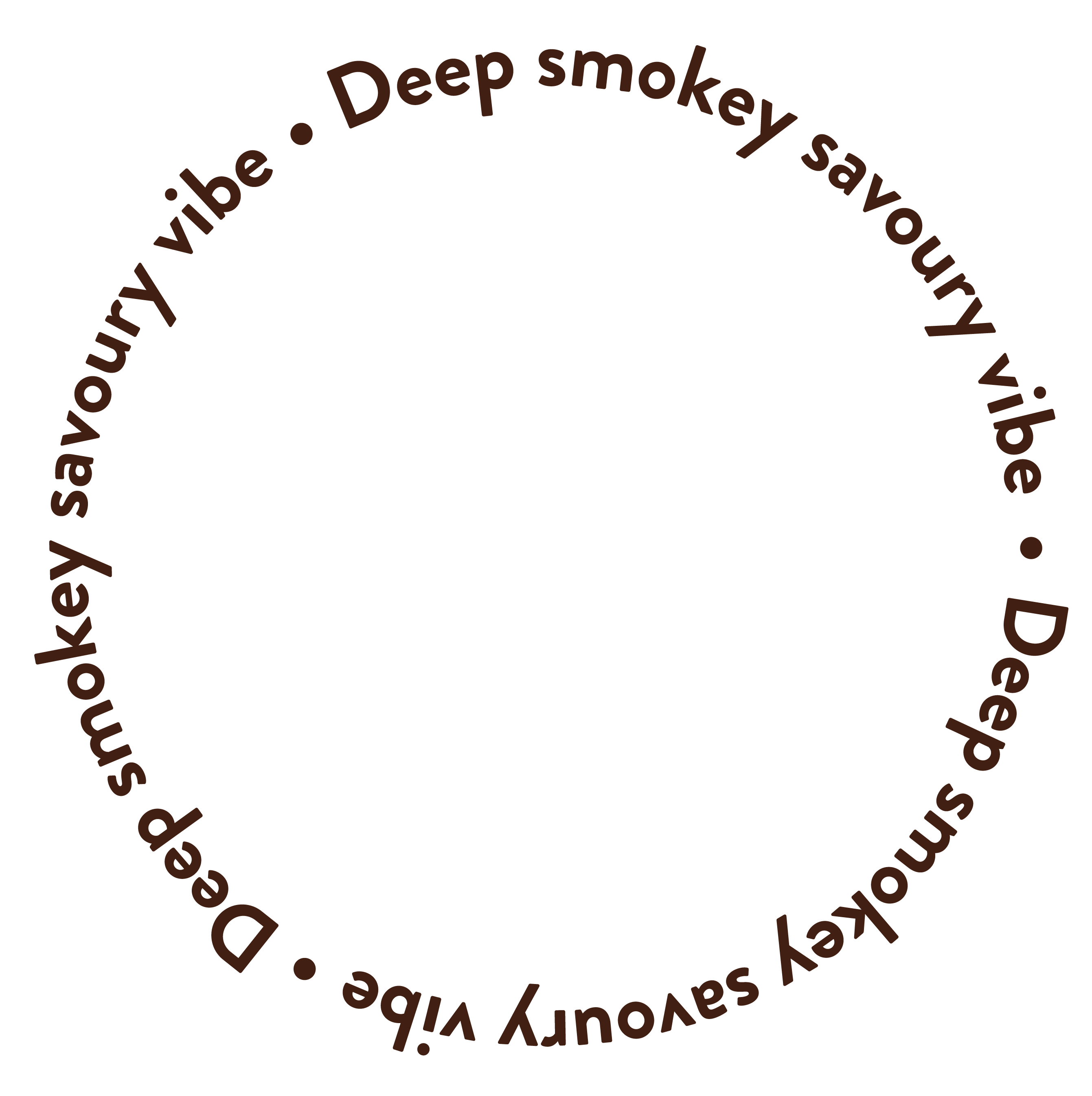 Vegetarian
Vegan
Palm Oil Free
CO2e/kg
Rinse & Recylce