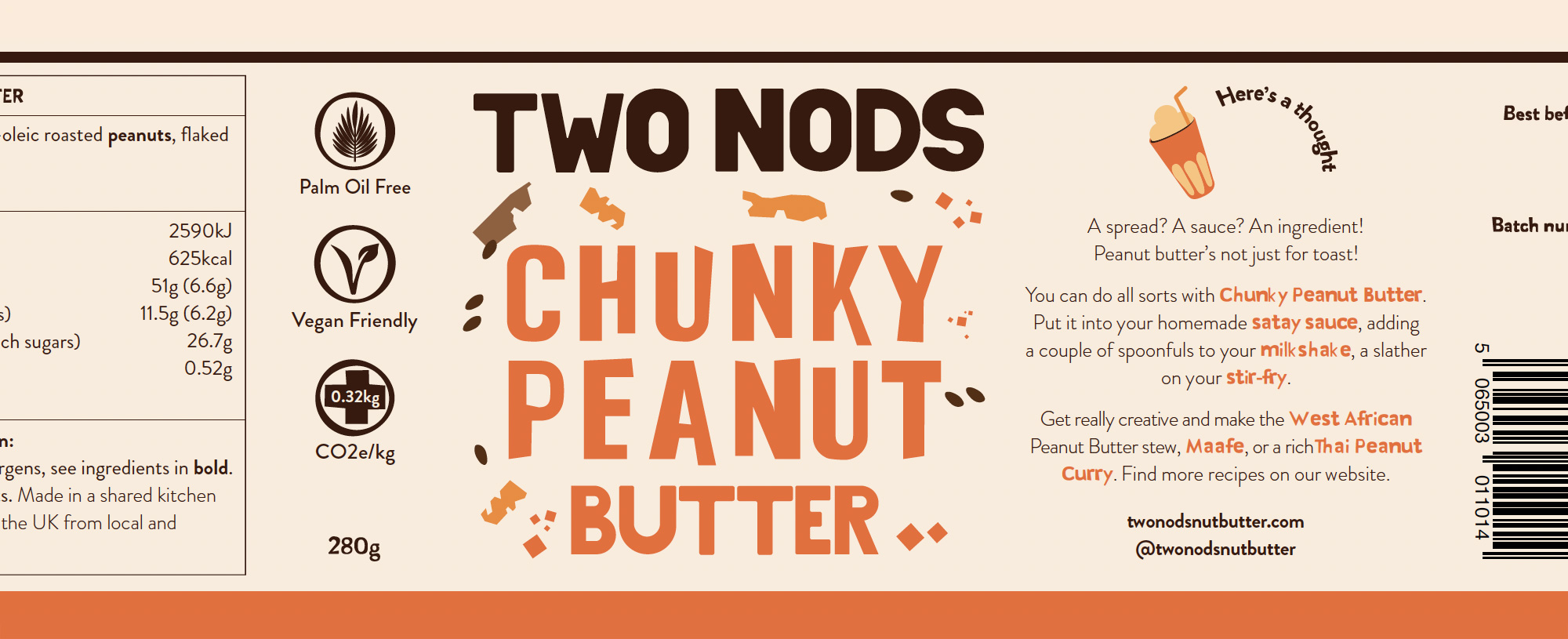 Chunky Peanut Butter
You're not here to mess around are you! Fancy a chunkier sauce? A crunch in your milkshake? A surprise in your ice cream? Knock your own socks off with this.
Our chunky peanut butter is ground, salted, and packaged by hand in London. Our hi-oleic peanuts bring creamy-ness to the forefront, a crunchy in the middle, and flaked sea salt to round off the end. Nice.
Two Nods Chunky Peanut Butter uses the best Argentine hi-oleic peanuts to create a delicious, palm-oil free chunky peanut butter. Ground, salted, and packaged in the UK, shipping nationwide. 

Chunky Peanut Butter
List of ingredients: hi-oleic roasted peanuts, flaked Cornish sea salt Quantity: 280g
Typical Value

Per 100g

Energy 2444kj
590kcal
Fat (of which saturates) 49.6

g (8.9g)

Carbohydrates (of which sugar) 10.3

g (3.8g)

Protein 25.8

g

Salt 1.8

g
Additional Information :
May contain traces of other nuts as this products is made in an environment that also handles almond, cashew and peanuts.
Made in the Uk from local and imported ingredients.
Vegetarian
Vegan
Palm Oil Free
CO2e/kg
Rinse & Recylce