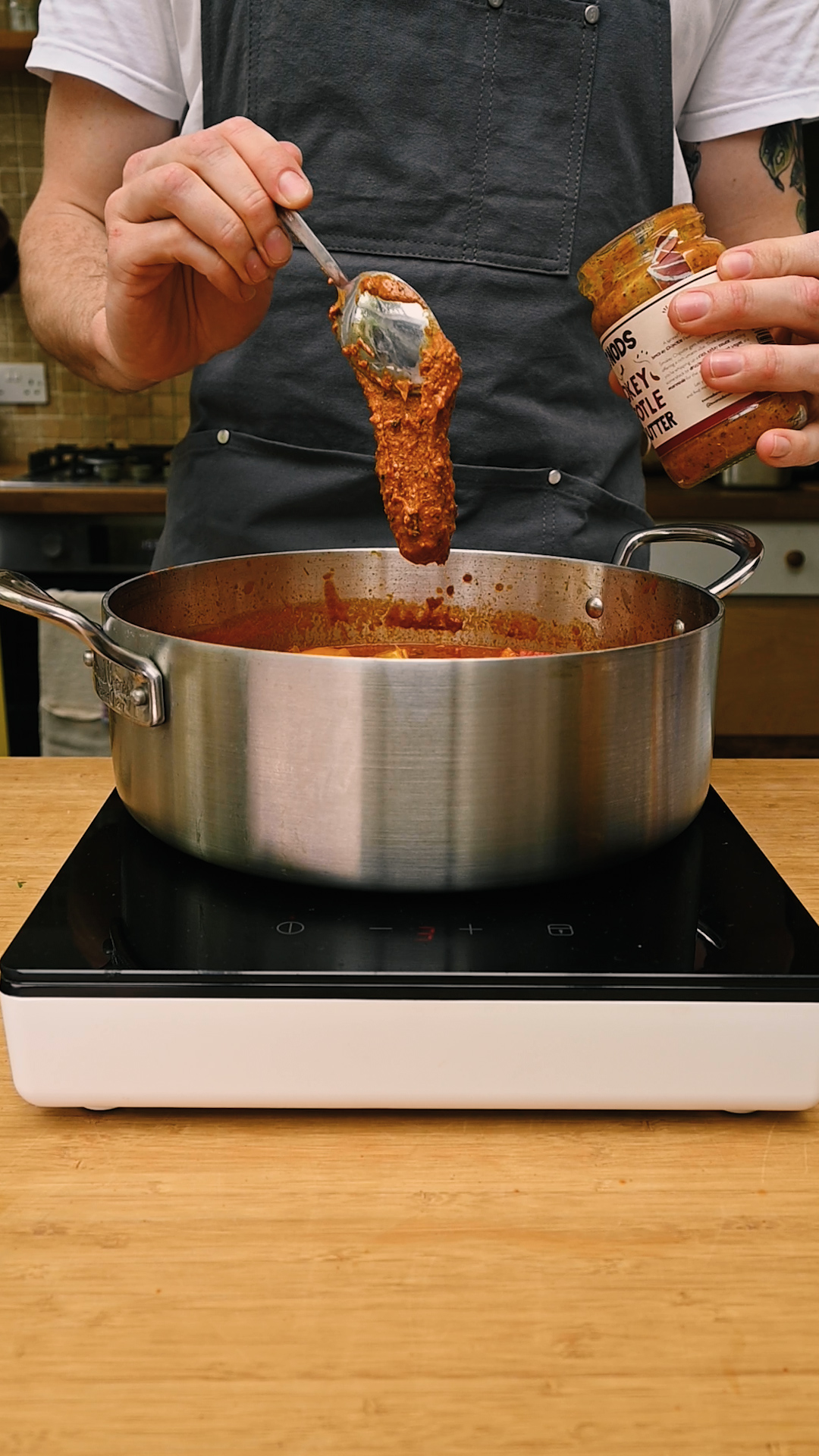 Smokey Chipotle Peanut Butter
Olive oil
1 onion
Garlic clovves
Ginger
A chilli (or more)
Vegetable stock
1 tin of chopped tomatoes
Sweet paprika
Carrots
2 peppers
Paneer
Yoghurt (to top)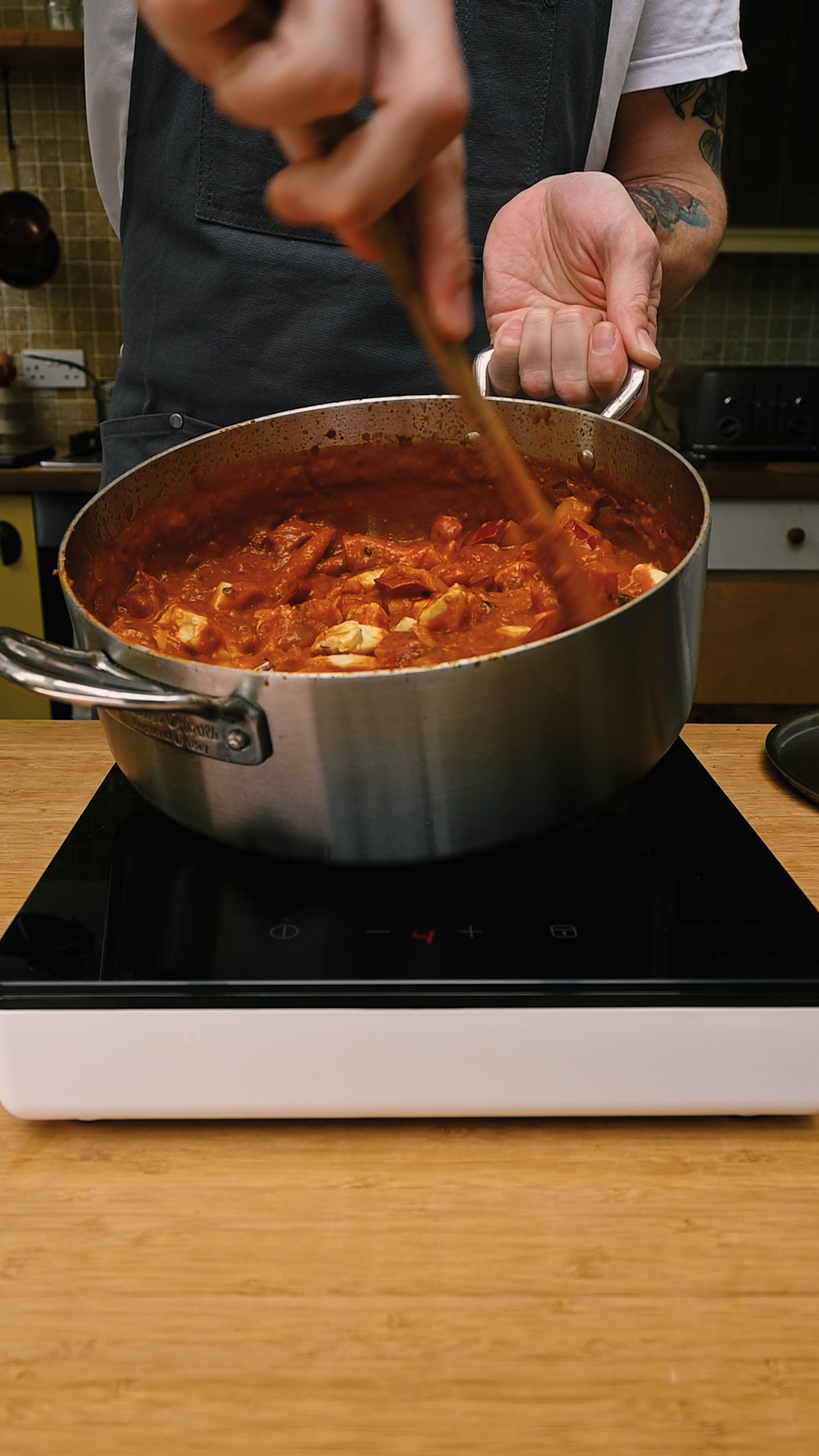 Sweat the onion in olive oil on a medium-low heat, adding the garlic as the onion turns translucent. Cook further, adding the ginger and chilli when ready.
Turn up the temperature, and deglaze with some vegetable stock, scraping the delicious fond from the bottom of the pan. Reduce a little.
Add the tomatoes, the rest of the stock, and sweet paprika. Bring to a simmer. When there, add the diced carrots and peppers, allowing them to cook in the liquid. Add the peanut butter, and simmer covered for 50 minutes, stirring occasionally.
Rip apart the paneer to give it good shapes and textures, and pan fry in some olive oil. Take care not to let it stick to the bottom. Reserve to the side.
When the stew is ready, add the paneer directly.
Serve hot, and top with yoghurt (or more! pickles, chilli crisp, whatever).