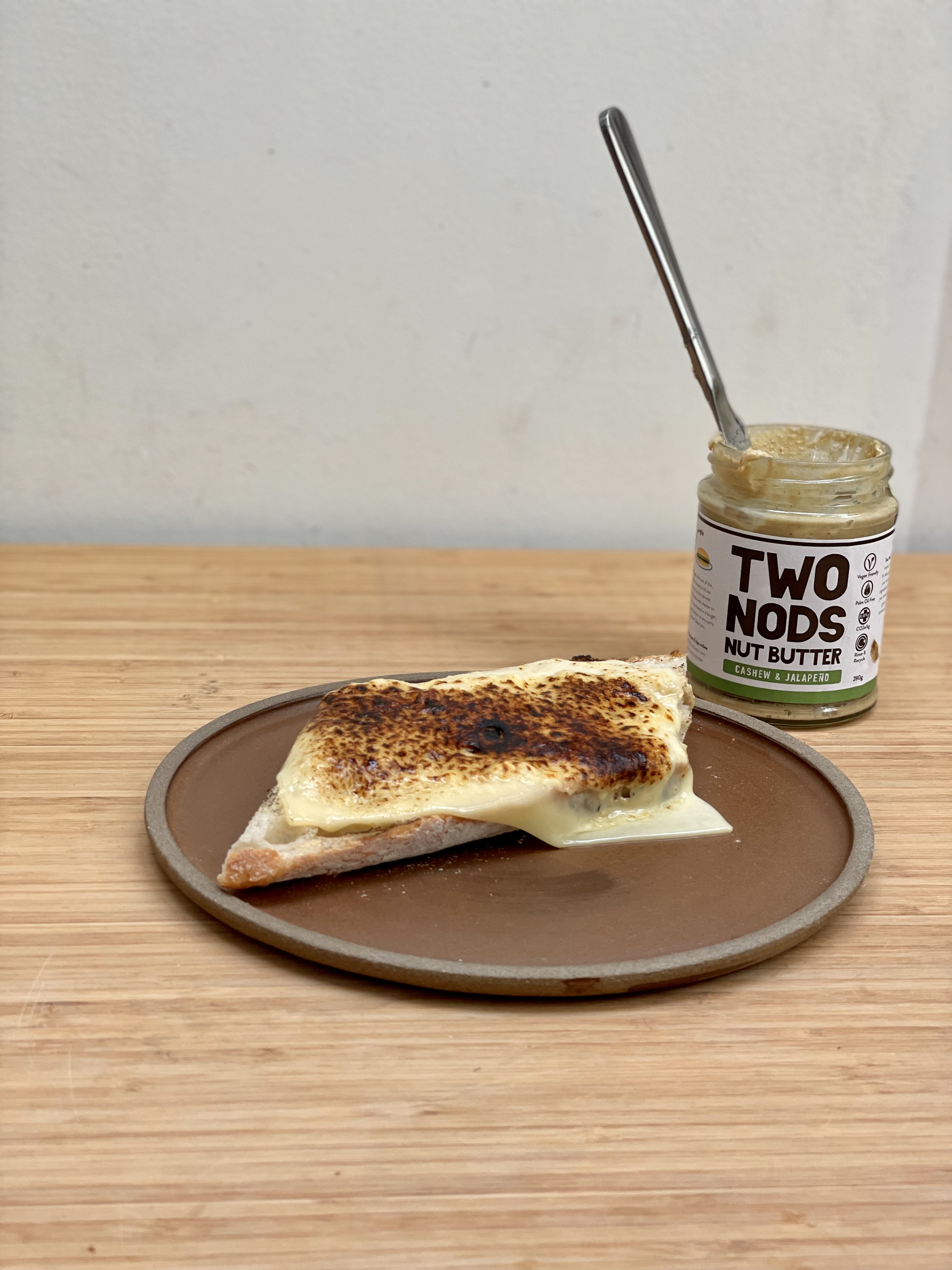 This might sound like it's easy to do, but we'd suggest rather than using a grill, use a blowtorch. A) it's faster, B) you get a different kind of cheese melt, and C) you look cool as doing it.
Slices of cheese – we recommend a cheddar, Comté, or Ogleshield. Hard cheeses stand up better to the heat of the blowtorch and the jalapeño.
Salted Butter
Two Nods Cashew Jalapeño Butter
At least one-day-old sourdough
Lightly toast the bread, the edges will get crispy from the blowtorch. Once slightly cooled, butter the toast, then cashew butter goes on top. Pile the cheese high. Transfer onto a baking tray or other heatproof surface.
Carefully blowtorch the cheese, keeping the flame just above as you want a little charring but not burning. Keep the flame moving. Once bubbling, carefully transfer to a plate.
Top tip: all of this can be done instead with a grill.
Do anything different? Tag us on Instagram, and use the hashtag #notjustfortoast